September newsletter 2019
Welcome to the September newsletter
This month we have updated the report 'Specialised infant milks in the UK' (aka 'the mauve one'), we have some infant milk news, a link to our joint work with the Mayor of London 'empowering infant nutrition', details of events we are going to in the next few months and a save the date for our 2020 conference next year.
Specialised infant milks in the UK: Infants 0-6 months
We have updated this report (see bottom of page), which provides information on specialised infant milks marketed in the UK for infants from 0-6 months. New product launches are less common in this area, but some of the products are changing composition in line with the new regulations that come into force in February 2020. We have been told these will still become the new laws whether we have a no deal Brexit or not. If you missed our summary of what the new regulations mean for composition, labelling and marketing of infant formula, follow on formula and infant milks which are foods for special medical purposes you can find a link to our statement (Changes to regulations for infant milks - 2020) here.
In the report we highlight New iMAP guidelines for primary care assessment of cows' milk protein allergy which have been re-written to counter criticism that they did not support breastfeeding adequately and that they led to over-diagnosis of cows' milk protein allergy. The new guidelines were recently published by Fox et al (2019) in the Journal Clinical and Translational Allergy*, but to reflect their new independent status they will be hosted by the GP Infant Feeding Network (due to go live on their website this Autumn) at www.gpifn.org.
*You can link to this open access article here
Using the term 'Human Milk Oligosaccharides' for artificially created ingredients added to infant milks – is this misleading to consumers?
Readers will know that we reviewed the evidence provided by Nestlé alongside information about its SMA Advanced range of infant milks which contain 'HMO', and you can find the link to this (Nestlé Advanced Infant Milks with HMO review) among our statements here:
As soon as these products came onto the market we sought advice from Richard Hyde, an expert in Food Law at the University of Nottingham on whether it was misleading to call something a human milk oligosaccharide when it was manufactured and not derived from human milk. Following his advice we asked the Department of Health and Social Care (DHSC) regulatory team if they could ask Government food law experts if they agreed that using the term HMO was misleading.
Last week we were told by DHSC regulators that:
'We have discussed the issue of companies using the term 'HMO' or 'human milk oligosaccharides' on their product labels and our view is that this is non-compliant with the Regulations. We have recently contacted relevant companies to advise them in this regard and we await their response'.
We have no further details as yet, but we are grateful to the regulatory team at DHSC for pursuing this and to Richard for his advice. Our hope would be that in future misleading labelling can be changed before products hit the shelves.
Nestlé wrote to us to say that they disagreed with our review of the (1) paper that they had used alongside product details of SMA Advanced products to highlight benefits of the addition of structurally identical HMO to infant formula. We read their comments with interest, but stand by our analysis. As we always say in our reviews, they are our opinion, and we hope that health professionals will look at cited references for themselves and make up their own minds about the quality of evidence being used to support benefit claims for products.
Hello to the Hospital Infant Feeding Network website
In case you missed it, The HIFN website has gone live at www.hifn.org
The Hospital Infant Feeding Network (HIFN) was set up in 2018 and consists of a network of health professionals interested in supporting and facilitating breastfeeding in a hospital setting in the UK. Well done to the current co-chairs Victoria Thomas (who is also a First Steps Nutrition Trust trustee) and Ilana Levene and the other network members who have put together a really interesting, thought provoking and informative website. Special mention also to Helen Calvert who collected the stories from breastfeeding families which make such a powerful case for better breastfeeding support and communication in all hospital settings.
Empowering infant nutrition
Earlier this year First Steps Nutrition Trust jointly hosted an event with the Mayor of London at City Hall calling for local authorities to do more to empower good infant nutrition. We had an impressive range of speakers and City Hall have produced a briefing from the event (Empowering Good Infant Nutrition - full and short briefing paper) that you can access among our other statements here.
Whilst this was prepared for London Boroughs we hope the information will also be useful elsewhere. This work is part of a range of initiatives the Mayor has committed to in the London Food Strategy to improve breastfeeding rates and make London a more baby friendly city.
We look forward to co-hosting a workshop with City Hall and a range of stakeholders to progress this work further in October.
Upcoming events
First Steps Nutrition Trust will be having stands at three conferences this autumn:
The Breastfeeding Network Conference
Saturday October 12th at Woburn House in London
The Community Practitioners and Health Visitors Association Conference
Wednesday 16th and Thursday 17th October in Harrogate
We look forward to meeting many of our newsletter subscribers at one or more of these events.
First Steps Nutrition Trust will be hosting its next conference 'Taking Steps to Protect Infant and Young Child Feeding' on:
Wednesday April 22nd 2020
The conference will be held in London and we will include more details in the next newsletter. Booking will open in November.
Protecting our mothers, infants and young children from overweight
This new report focuses on the prevention of overweight and obesity in the first 1000 days and makes recommendations for what we think could be done to better support mums to be, infants and young children.
Working within the WHO International Code of Marketing of Breastmilk Substitutes
A guide for dietitians
2019
This resource explains how dietitians can reflect on their practice to ensure that they can protect themselves from conflict of interest and ensure that they do not undermine breastfeeding through supporting the inappropriate marketing of breastmilk substitutes.
This document can be downloaded from this website in the section on working within the WHO Code:
First Steps nutrition trust
The Food Exchange
New Covent Garden Market
London SW8 5EL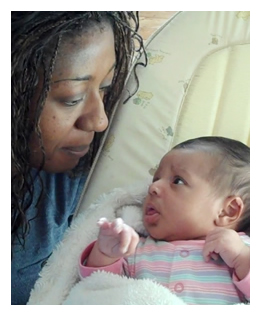 First Steps Nutrition Trust offers information and resources to support good nutrition from pre-conception to 5 years. Our aim is to produce clear and independent resources to support people who want to know more about eating well before and during pregnancy, eating well for infants and young children, and food composition and food quality.
First Steps Nutrition Trust takes no industry funding and fully supports the WHO Code of Marketing of Breastmilk Substitutes and subsequent World Health Assembly Resolutions. We are funded through grants and donations. We aim to provide a one-stop shop for useful and accurate evidence-based information on good nutrition from pre-conception to five years. To find out more about the Trust, visit our homepage.

Follow us on twitter @1stepsnutrition