July newsletter 2019
Welcome to the summer newsletter
August 1st-7th is World Breastfeeding Week. As our small contribution to the protection of breastfeeding in the UK we have worked with dietitians to produce a booklet about how dietitians can work within the WHO Code of marketing of breastmilk substitutes.
Working within the WHO International Code of Marketing of Breastmilk Substitutes
A guide for dietitians
2019
This resource explains how dietitians can reflect on their practice to ensure that they can protect themselves from conflict of interest and ensure that they do not undermine breastfeeding through supporting the inappropriate marketing of breastmilk substitutes.
This document can be downloaded from this website in the section on working within the WHO Code:
Unicef UK Baby Friendly have also launched a suite of curriculum standards for health professionals this week, including for dietitians. If we want to improve knowledge and understanding of the importance of infant feeding and how to protect, support and promote breastfeeding then all our health professionals need to be given accurate and independent information on infant feeding as part of their core curricula.
You can find out more about the curriculum standards for medical students, pharmacists, children's nurses, maternity support workers/nursery nurses and dietitians here.
New compositional, labelling and marketing regulations for infant formula, follow-on formula and foods for special medical purposes
In February 2020 new regulations for the composition, labelling and marketing of infant milks come into force across the EU. We have been told by the Department of Health and Social Care regulatory team that the UK will adopt these new regulations. However, whilst the UK is politically fragile we also need to be alert to possible changes in any decisions made on regulations and we will keep a watching brief on this. There will also be new guidance notes from the regulatory authorities which explain how the regulations are interpreted by Government. These are also important in terms of monitoring, and challenging inappropriate marketing and labelling of BMS products.

The BMS industry have started writing and advertising to health professionals to suggest that the company websites or their reps are the best source of information about the changes in regulation. We would argue that it is always better to look for independent information and we have put together a statement on the regulatory changes and what they mean in practice. From what we have seen it doesn't appear that the BMS industry information highlights some of the important changes related to marketing and labelling, particularly for products marketed as foods for special medical purposes. For example, new regulations state that no free samples of FSMP products can be given directly to families and this will mean that some of the current direct to patient sample services would not be allowed.

You can see our statement on this website, here.

(Find the link to 'Statements' at the top of this NEWS webpage)
Happy Holidays!
Wishing everyone a happy summer holiday – we will be back with another newsletter with details of new work, and next years' conference, at the end of August.
First Steps new address:
The Food Exchange
New Covent Garden Market
London SW8 5EL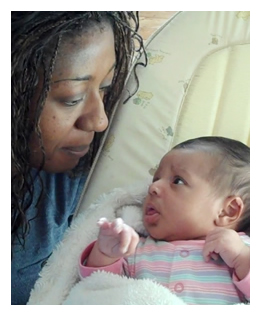 First Steps Nutrition Trust offers information and resources to support good nutrition from pre-conception to 5 years. Our aim is to produce clear and independent resources to support people who want to know more about eating well before and during pregnancy, eating well for infants and young children, and food composition and food quality.
First Steps Nutrition Trust takes no industry funding and fully supports the WHO Code of Marketing of Breastmilk Substitutes and subsequent World Health Assembly Resolutions. We are funded through grants and donations. We aim to provide a one-stop shop for useful and accurate evidence-based information on good nutrition from pre-conception to five years. To find out more about the Trust, visit our homepage.

Follow us on twitter @1stepsnutrition